Events Gallery
We have had the privilege of designing flowers for events both big and small, grand and intimate. Our florals have graced the rooms of some of the most prestigious venues in Berkshire and Surrey, including Botleys Mansion, Coworth Park, Dorney Court, Great Fosters and Wentworth Club.
Each and every one was an honour to work on and we hope you find as much joy in viewing them as we did in creating them - and maybe some inspiration too.
If you prefer to search by venue, simply click on the name above.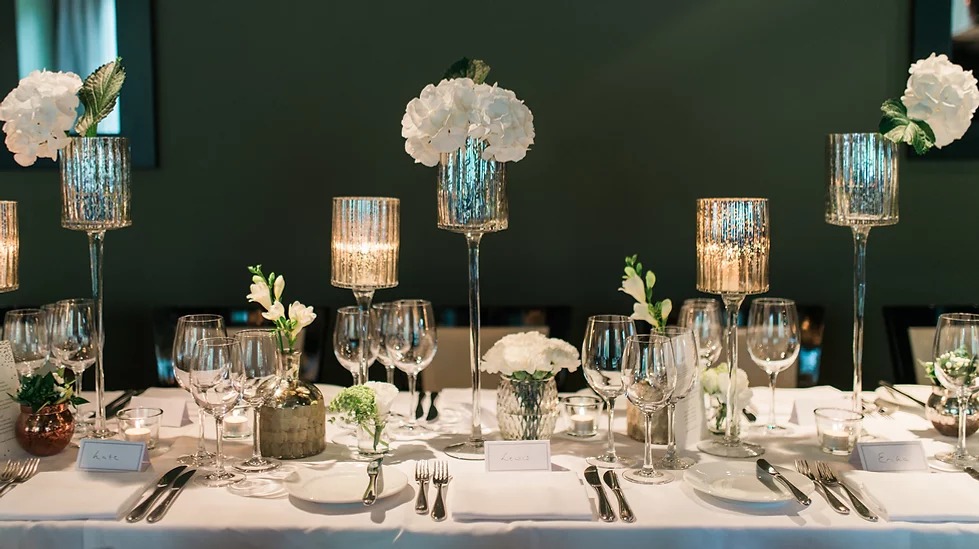 SUMMER DINNER AT BLUEBELLS RESTAURANT
'Artfully undone' was the theme for this informal but elegant summer party.
We paired posies of our favourite seasonal flower - everything from delphinium and hydrangea to freesia and cow parsley - with delicate glassware, shimmering metallics and plenty of candlelight to create a relaxed and romantic atmosphere.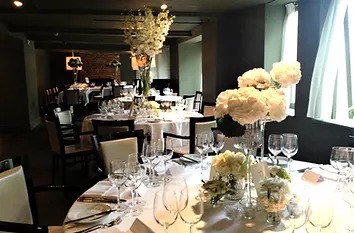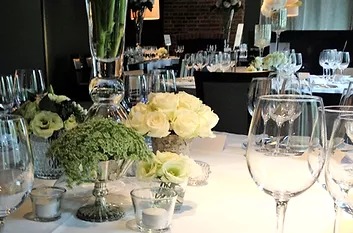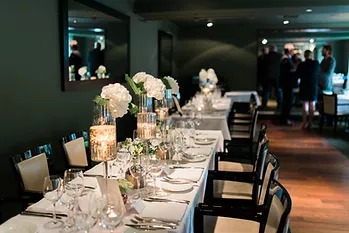 Photos © Christy-Leigh Photography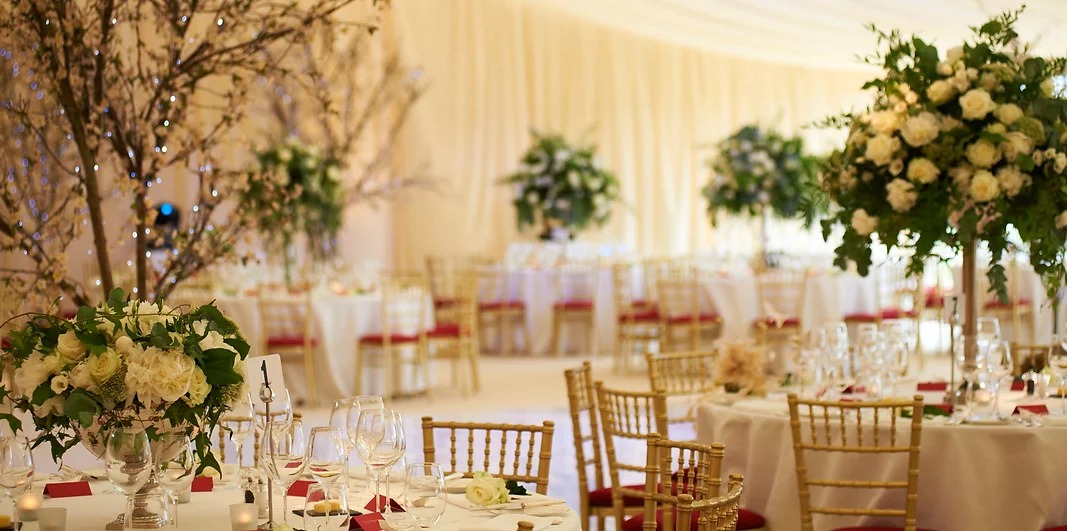 ROYAL ASCOT PARTY AT COWORTH PARK
Peonies, roses and cascading amaranthus in subtle shades of white and green ensured that the guests - and their hats - took centre stage at this private event during Royal Ascot week.
Plentiful eucalyptus, ivy and rich greenery softened the floral arrangements, keeping the mood friendly and relaxed. And when the last race was run, twinkling blossom trees lit up the dance floor so that the fun might continue.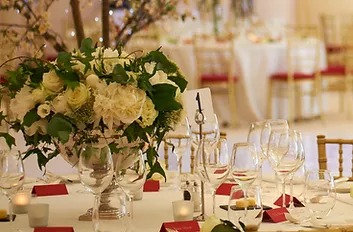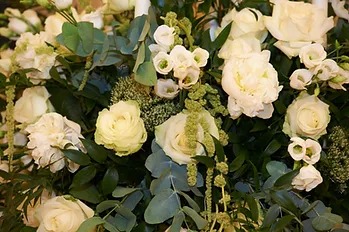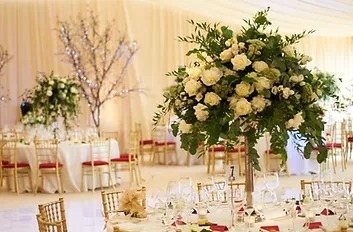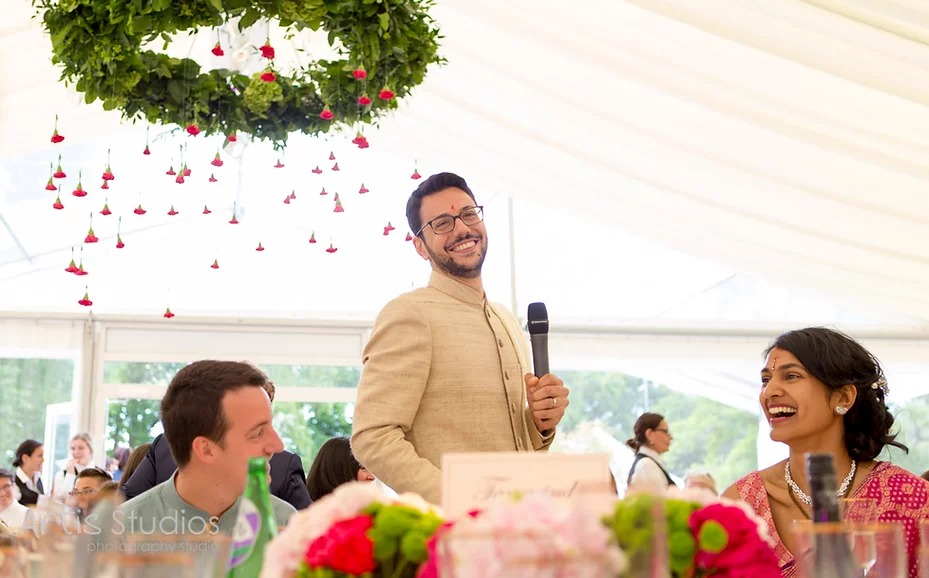 VIBRANT COLOUR IN A PRIVATE MARQUEE
With such a striking colour palette, we opted to keep the floral arrangements for this lovely wedding simple.
Grouped posies of zesty lime green and hot pink decorated the guest tables (and made attractive favours at the end of the day) and floral chandeliers, complete with floating carnations, added extra drama to the marquee.
A mandap draped in flowers was the finishing touch.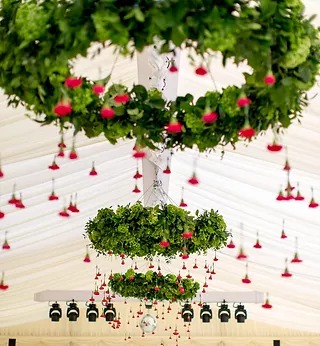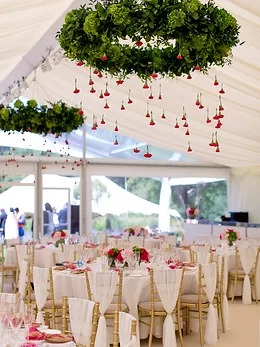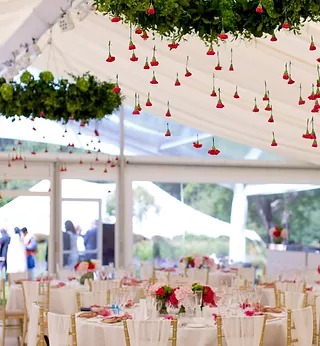 Photos © Artis Studios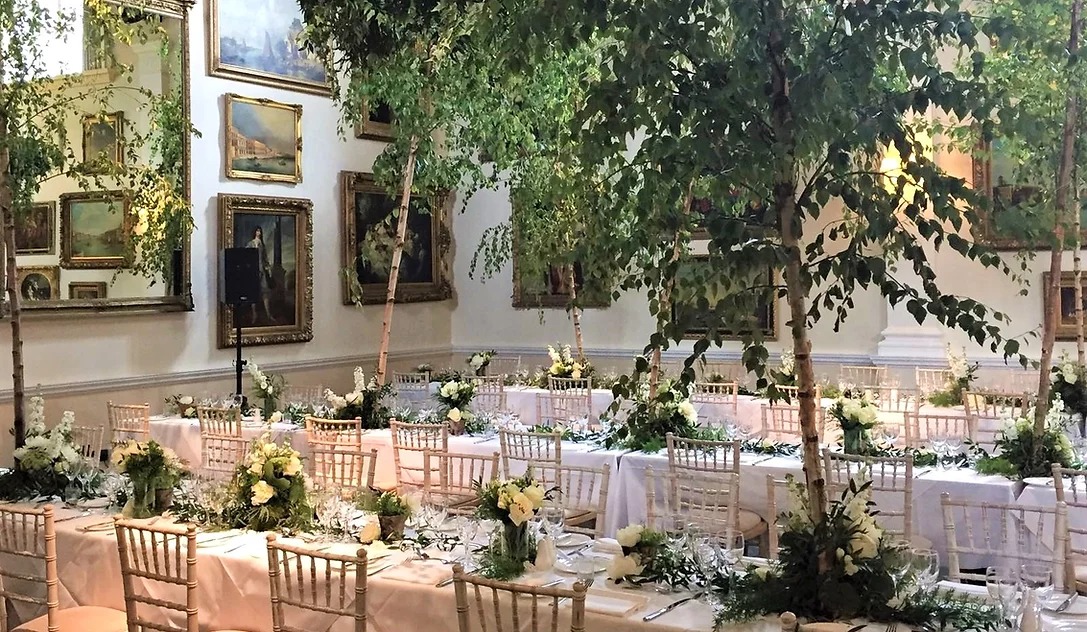 INVITATIONAL BALL AT WENTWORTH CLUB
For Wentworth's annual West Course Invitational Ball, we wanted to bring the beauty of their golf course inside. Silver birch trees, chandeliers draped in foliage and floral table runners laden with moss, foliage and hedgerow flowers, all created the illusion of dining beneath a woodland canopy. The finishing touch was floral installations at floor-level that seemed to be growing up from the room itself.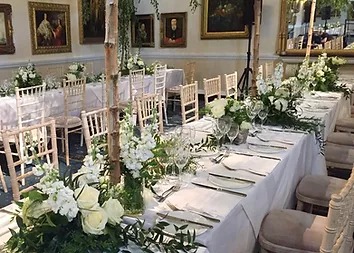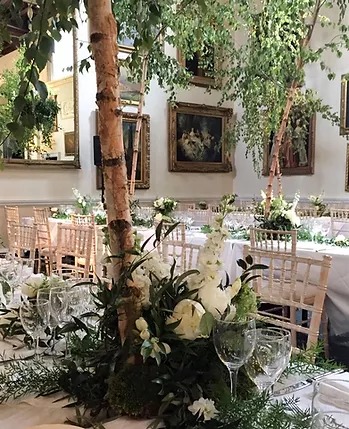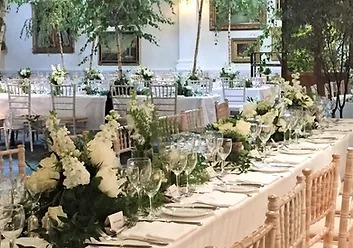 feeling inspired?
If you would like to find out a little more about how we can bring your dream wedding or event flowers to life, our Wedding Services Guide provides additional information about us; our values, our work and our prices.
The Floral Experience will take you through the process of choosing your flowers, from initial ideas through to what to expect on the day. And if you are ready to have a chat, do book a date for a complementary consultation.
We'd love to meet you.